---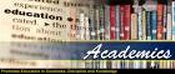 Instructional Programs
The office of Instructional Programs is responsible for developing, monitoring, providing, and improving instructional resources which provide cohesive and comprehensive support of the kindergarten through twelfth grade academic curriculum.
---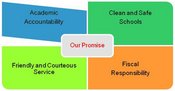 Accountability
Student Assessment Results
Goshen Elementary School AYP Report
Pike County Elementary School AYP Report
---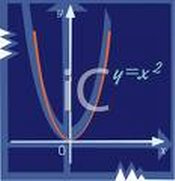 Alabama Math Science and Technology Initiative (AMSTI)
Banks, Goshen Elementary, Goshen High School, and Pike County Elementary School are all AMSTI sites.
---
Alabama Teacher Mentoring Program (ATM)
"Mentoring is a brain to pick, an ear to listen, and a push in the right direction"
-Jon Crosby
The Alabama Teacher Mentoring Program for Pike County Schools is a formal, systematic program designed to transition novice teachers into the teaching profession by providing continuous individual and group support along with targeted, professional development.
---

English Language Learner Program (ELL)
English Language Learners (ELL) are provided with high-quality and appropriate teaching and learning experiences to ensure they have adequate opportunities to meet the same challenging state content and student performance standards that are expected of all children. Pike County Schools uses a sheltered instructional model where English is used as the medium to provide instruction in the content area. The instruction is adapted to the proficiency level of the student.
View Pike County's ELL Plan and AMAO Reports on the left of your screen under "Documents and Forms"
---

Highly Qualified Teachers (HQT)
Pike County Schools strives to insure compliance with NCLB and IDEA requirements for highly qualified teachers. This designation is required for K-12 teachers who teach core academic subjects in public schools. Pike County Schools is committed to actively recruiting highly qualified candidates to fill positions and insuring the teacher receives support and assistance related to content knowledge and teaching skills needed to be successful in the teaching assignment.
View school statement on Highly Qualified Teachers to the left of your screen under "Documents and Forms."
| | | |
| --- | --- | --- |
| Name of School | Percent of HQ Teachers | Percent of classes by HQ Teachers |
| Banks | 100% | 100% |
| Goshen Elem. | 100% | 100% |
| Goshen High | 99% | 98% |
| Pike County Elem. | 100% | 100% |
| Pike County High | 100% | 100% |
| System Avg. | 99.8% | 99.6% |
---
The Pike County Instructional Improvement Committee is a group composed of teachers, school administrators, and system administrators whose purpose is to raise student achievement through improved communication and instruction. The committee meets once a month except in July and December when the committee does not meet.
---
Parent Expo
The goal of the Pike County School System is to develop strong partnerships with the home in an effort to recognize that parents are an essential resource in the learning process of their children. As such, we will actively engage, encourage, and support the participation of parents as advocates, policy makers, advisors and active participants in the education of their children. Pike County Schools believes that schools and parents working together as partners will increase student achievement and develop positive attitudes about self and school.
View Pike County Schools' Parent Involvement Plan on the left of your screen under "Documents and Forms"
---
The McKinney-Vento program is designed to address the problems that homeless children and youth have faced in enrolling, attending, and succeeding in school. Under this program, Pike County Schools ensures that each homeless child and youth has equal access to the same free, appropriate public education, including a public preschool education, as other children and youth. Homeless children and youth should have access to the educational and other services that they need to enable them to meet the same challenging State student academic achievement standards to which all students are held. In addition, homeless students are not separated from the mainstream school environment.
---