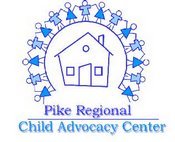 Child Advocacy Center Logo
Welcome to the Pike Regional Child Advocacy/ Family Resource Center Website
A special thank-you is extended to
the Pike County Board of Education for donating this webpage.
The Pike Regional Child Advocacy/ Family Resource Center
serves Pike, Barbour, Bullock, and Coffee county areas.
Incorporated in the spring of 2004, the PRCA/FRC is a non-profit social service organization funded primarily by corporate sponsorships and patron donations.
To contact the PRCA/FRC:
Two Locations:
118 West Orange Street
Troy, Alabama 36081
Phone: 334-670-0487
Fax: 334-670-0488
809 Damascus Road
Enterprise, Alabama 36330
Church Line: (334) 347-8602
Child Advocacy Line: (334) 372-5474
If you wish to report suspected child abuse, contact your local Department of Human Resources or dial 911.