Secretary at Banks Primary School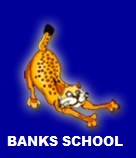 ---
The Pike County Board of Education is accepting applications for a Secretary position at Banks Primary School. Requirements are as follows:
Education Requirements: High school diploma is required; further education is preferred.
Qualifications: Applicants must be proficient in general secretarial skills, including typing a wide variety of correspondence and forms, use of computers for word processing and student information, filing, telephone skills and other duties associated with a school office. Must possess public relations skills and be able to relate well to professional educators, students, and parents. Must be dependable, conscientious, and have excellent organizational skills.
Salary: This is a nine months position. Salary will be according to approved salary schedule. Includes health insurance, retirement, and other benefits.
Deadline: Applications will be accepted through October 19, 2021
https://ats1.searchsoft.net/ats/app_login.shtml?COMPANY_ID=00008500