Physical Education Teacher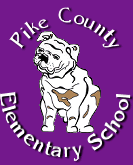 ---
The Pike County Board of Education is accepting applications for Physical Education teacher at Pike County Elementary School.
Qualifications: Applicants must hold a current valid Alabama teacher certificate with proper certification to teach Physical Education. Applicants must be highly qualified according to "No Child Left Behind" guidelines.
Salary: Salary will be according to the appropriate step and rank on the approved teacher salary schedule.
Application
Deadline: Applications will be accepted until filled.
Applications: Applications will only be accepted by applying online at: