March 17, 2020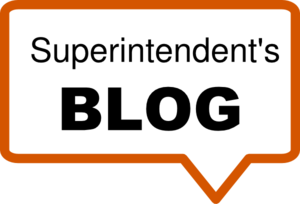 ---
March 17, 2020
As a reminder, all Pike County Board of Education schools will be closed beginning Wednesday, March 18, 2020 at 5:00 PM. Barring any changes, they are scheduled to reopen on April 6, 2020. All school sponsored activities including athletics and proms have been cancelled or postponed. As many as possible will be rescheduled after the closure.
School offices will remain open for essential business only Monday, Tuesday, and Wednesday each week from 7:30 AM to 3:30 PM. The Central Office will remain open Monday through Friday during the closure for essential business from 8:00 AM until 5:00 PM. We ask that only individuals with urgent business visit our Central Office and Schools during this time.
Students dual enrolled with Troy University, Enterprise State Community College, and Wallace College of Hanceville and who are having trouble with the transition to online courses or in need of technology assistance may contact Mr. Jeff McClure at 334-566-5396 or email Mr. McClure at jmcclure@pikecountyschools.com. Students who are having similar difficultly with online ACCESS courses may also contact Mr. McClure.
Finally, the Child Nutrition Program will begin feeding students breakfast and lunch between the hours of 9:00 AM and 12:00 noon beginning this Thursday. Any student in Pike County who wishes to receive a meal may pick meals up at either Pike County Elementary School or Goshen High School. This will be "grab and go" curbside service. When picking up, please remain in your vehicle. Questions concerning CNP feeding program may be directed to Mrs. Brooke Terry at 334-566-1850 or by email at bterry@pikecountyschools.com.
Any questions concerning the closure may be directed to the Office of the Superintendent by calling 334-566-1850 or by email at mbazzell@pikecountyschools.com.