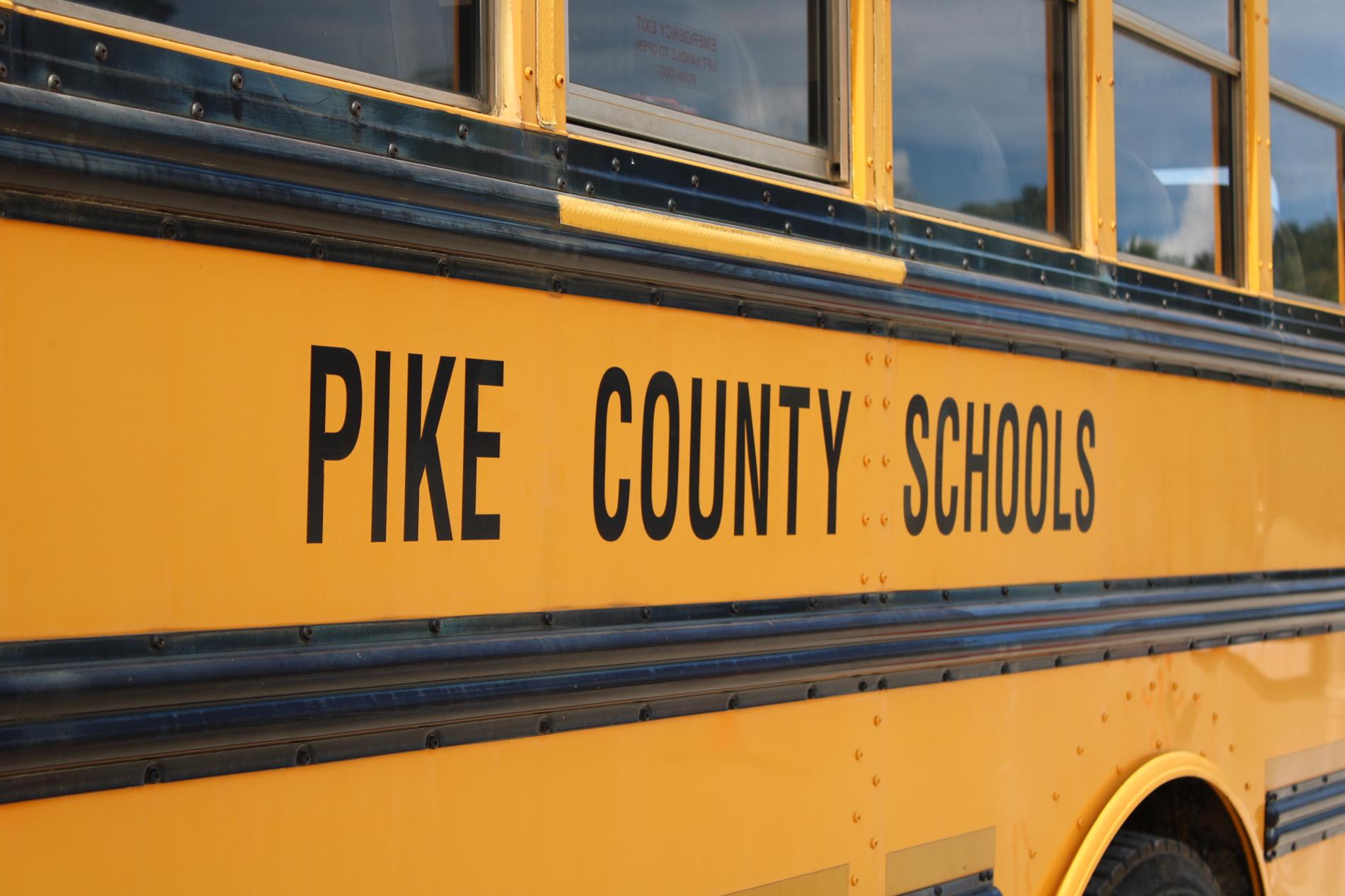 The Transportation Department employs 2 mechanics and 38 bus drivers to transport students to and from all Pike County Schools. Our school buses travel approximately 1700 miles each day and use approximately 300 gallons of diesel fuel each day. Each bus is serviced at least once a month. Each bus driver has to have two special designations on their driver's license to be able to drive a bus. They must have CDL license to operate the large vehicle and a P & S endorsement. They also have to have a Bus Driver's certification issued by the State of Alabama.
FREQUENTLY ASKED QUESTIONS
Please read the bus rules that are provided to you.

Enter and exit the bus in a respectful manner.

Please remain seated at all times and sit straight in the seat for safety.

A bus cannot pull away from a stop until the child is 12ft away from the bus.

Per our superintendent, there are no random stops for the day. Only designated addresses will be the pickup and drop-off points for students. (No notes accepted to the bus driver.) Stops must be approved by the transportation department and superintendent.

Students can be assigned seats by the driver and can be reassigned if needed. This is a state law.

We as that students be quiet at a railroad crossing and stop signs to help the driver. No yelling, please.

All buses are equipped with 7 cameras. The cameras help schools with discipline and other safety issues that may arise. (Bus videos are only shared with the administration.

Parents should contact Pike County Schools or the transportation department for comments, concerns, etc. Please do not discuss this with the bus driver. This can cause safety and traffic issues.