Technology Needs for At-Home Learning
Beginning Fall 2020, it will be necessary for all students to have access to a device such as a Laptop Computer, Desktop Computer, Chromebook, iOS Device/ipad, Android Tablet, or Kindle Fire Tablet. This does not mean each individual student will need their own device, but simply have access to one to complete their schoolwork. Internet service will also be required.
Any parent who has issues with securing devices or Internet services should contact Pike County Schools. A limited number of devices will be available for lease at a very reasonable cost and these will be distributed based on documented financial need basis initially. Additionally, the school system is working to resolve issues where Internet services are not available.
Students who have selected the Virtual School option must be able to use this device daily while Traditional/blended At-School students will need to use the devices and Internet several times a week.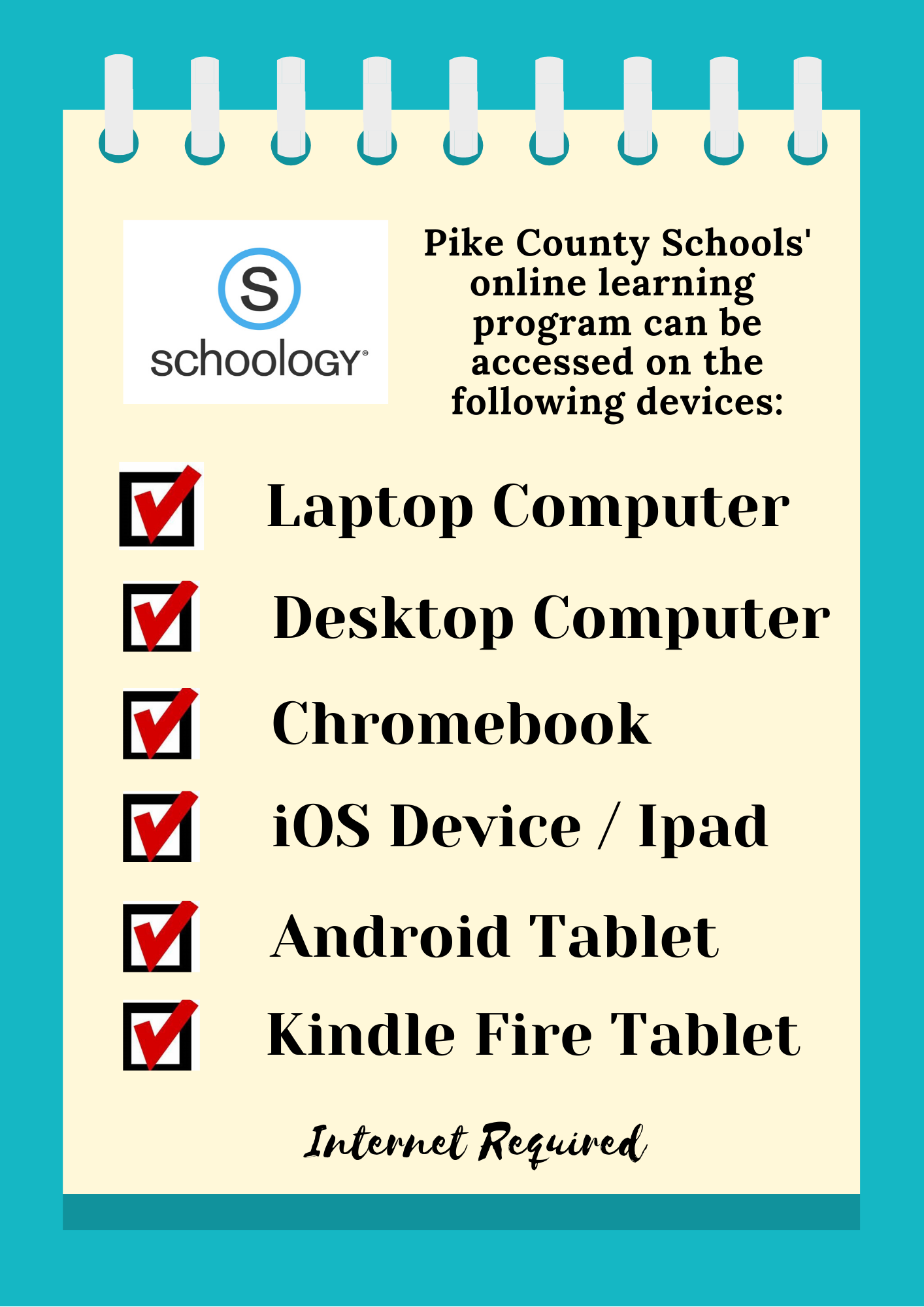 How to borrow a device from Pike County Schools
Pike County Schools has a limited number of laptops for student home use. The following guidelines will be used for issuance of this equipment:
Laptops may be leased out on a first come/first serve basis.




To reserve a laptop, please contact the Media Specialist/Librarian at your school.